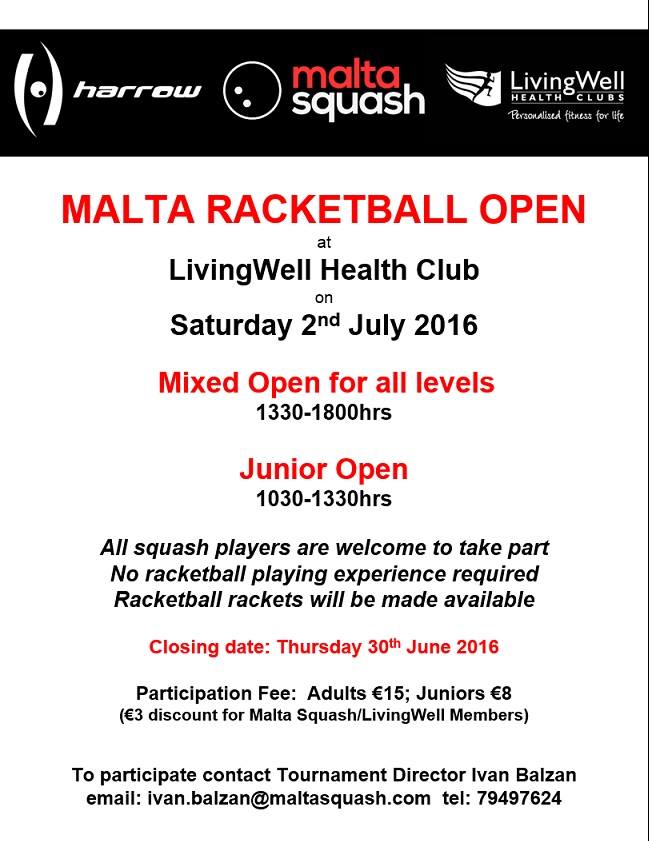 20 Jun

Malta Racketball Open 2016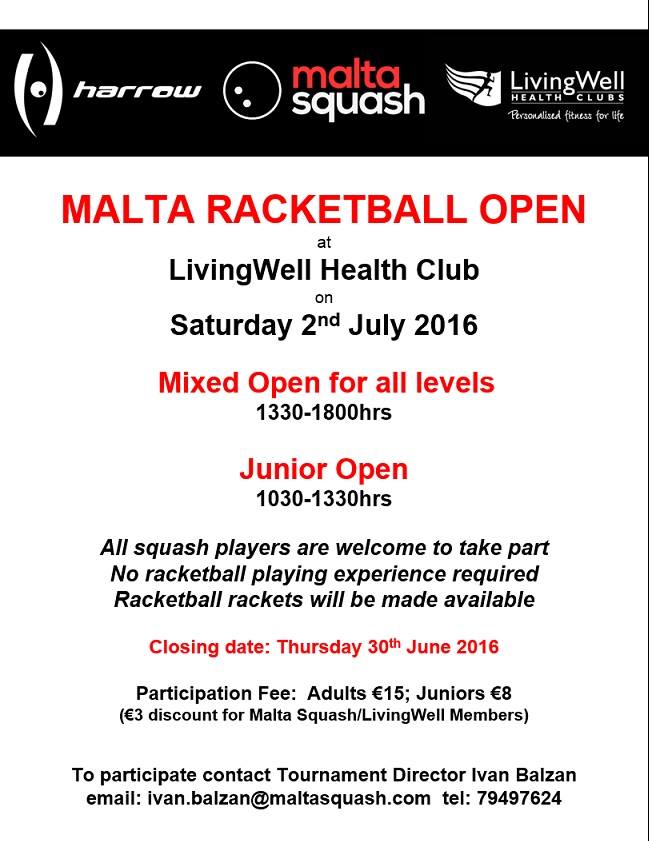 Malta Squash will be organising a Racket Ball Tournament at the Livingwell Health and Fitness Centre @ the Hilton Malta St. Julian's on the 2nd of July 2016.  No experience required since Racket Ball is similar to the game of Squash.
There will be 2 events:
Junior Open
Open for Juniors up to 17 years of age.
Starts at 10.30 to 13.30
Max 16 entries Entry fee Euro 8
Mixed Open A/B
Open to all levels
Starts 13.30 to 18.00
Max 16 entries Fee Euro 15
Rackets will be provided.
Closing date 30th June 2016.